EEECF Projects in Cambodia
Family Care, Cambodia (2nd Update)
15 March 2013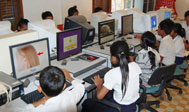 We began our project at the Phum Thnal primary school in Siem Reap, in 2005 with a dental mission, during which we provided free dental check ups and treatment for all 600 students and 20 teachers... Continue reading.
Family Care, Cambodia
15 Nov 2012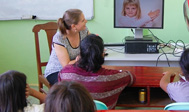 We recently sold 4 sets of LRB locally, and in agreement with EEECF, were able to allocate the funds for our literacy projects here in Cambodia. The funds were used to purchase 3 good qaulity, second hand computers with flat screen monitors... Continue reading.